The 'best season of the year' award goes to…
Every year I'm amazed at how the months go by very fast. We are already in the first week of September! Soon we will be wishing a happy New Year for everyone! Crazy, isn't it? Looking on the bright side, the beginning of September also means the end of winter! I mean, in the Southern Hemisphere of course (In the United States or Europe, the next season will be autumn or *fall). After winter comes spring and that's my favorite time of the year.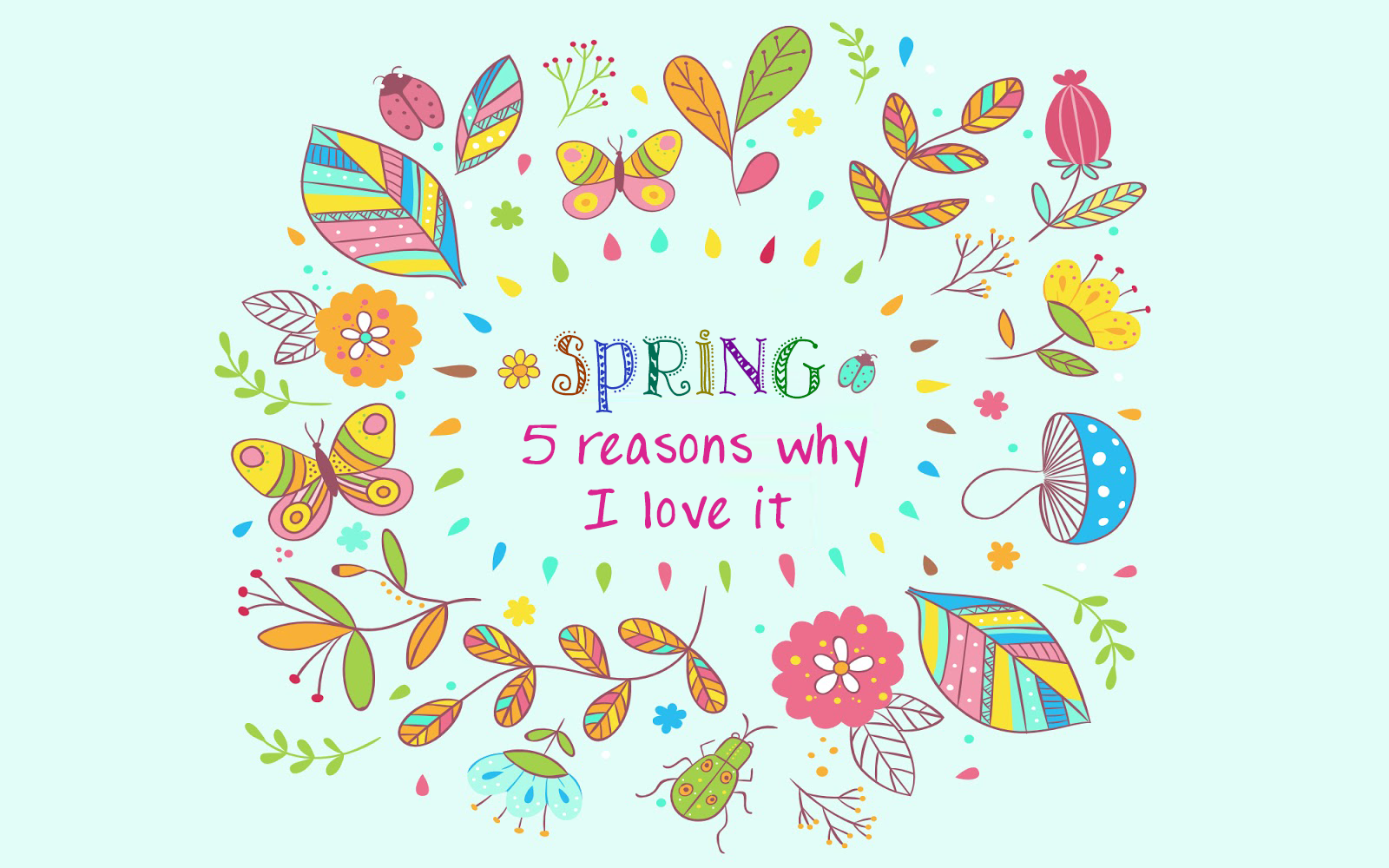 Top 5 reasons Why I love spring season
Why is spring my favorite season of the year? I'm glad you asked too! I have a list of 5 main reasons why I love spring. I actually have a "Top 5" list for every season (summer, autumn, winter, and spring) but let's start with my favorite one. ☺
Not too hot, not too cold. spring usually has comfortable temperatures, the days are longer and the nights are warm but with a cold soft wind. You don't need to wear all the layers of clothes that winter demands, and you are also not going to melt yourself away like summer makes you melt.
Green and flowers everywhere. spring is a time of (re)birth. That means that the whole nature is renewing. The trees start to become full of green leaves again, the baby birds are learning to fly and the flowers are blossoming with full energy.
 Light clothes and more smiles. In spring, the sunny and warm days are back! Forget about rain coats, boots or gloves; it's time for the flip-flops, shorts, and t-shirts. It's time for colored clothes and pleasant afternoons at parks. Even if there are rainy days, they will probably be joined by the sun and the beloved rainbow! How can you be in a bad mood when there is a rainbow in the sky?
Outdoor activities. Just like the animals that hibernate during winter, we humans also feel the need to stay home during the cold season. A blow of cold wind in our faces can even harm our skin! Besides, our body doesn't have natural protections against cold weather, we need all the layers of clothes before we even consider going out. However, when spring comes, people want to go out again. Everybody starts thinking about outdoor activities, people practice more sports and camping becomes the best option for vacation.
Fresh fruits and vegetables. With today's technology, it is possible to have most of all fruits and vegetables the whole year. However, in spring they are naturally ready to sprout. It's their time to shine! Well, to shine and be eaten! With all the fruits and vegetables, we can guarantee a healthy diet and very colorful meals.
In short, spring is a time of fewer clothes, more sun, green grass, beautiful flowers, healthy habits and happy people! How can we not like it? Of course, all seasons have advantages. It all comes down to how you react to them. If you are a more introspective person, maybe winter or autumn make you feel more comfortable; if you are extroverted or you don't like enclosed places, spring or summer are the seasons for you!
*fall: autumn and fall are synonyms.
Which is your favorite season?